Mr. Swenson has a BA in Political Science Legal Studies from the University of WI – Eau Claire and spent five years in financial service marketing before going to business school. After obtaining his MBA in 2010 from Saint Mary's University of MN he had had many progressive consulting stints at leading companies including U.S. Bank, Wells Fargo Home Mortgage, Prime Therapeutics, the National Society of Hispanic MBAs MN chapter, van Wagenen Financial Services, Wells Fargo Insurance Services, and Optum/UHG. In 2011 he successfully predicted Google's move to combine their Google + Hangouts feature with their standalone Google Voice product (happened in 2014).
In 2013 he correctly forecasted the growth of digital currency. In 2014 he was one of the bloggers who was correct without inside information on how the Target data breach went down. He was also a marketing and training specialist for 5.5. years at Best Buy on weekends for Intel where he holds two certifications.  Additionally, he is on the Cyber Security Summit Advisory Board and was on the Federal Reserve Secure Payment Task Force (now disbanded).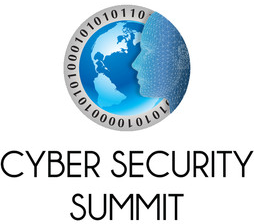 Founding Story: Over 14 years Mr. Swenson has worked or consulted at 10 organizations in 7 industries on progressively complex and difficult problems in business technology including project. mgmt., business analysis, data archival and governance, audit, web application launch and decommission, strategy, information security, data loss prevention, communication, and even board governance. From governments, banks, insurance companies, minority-owned small businesses, marketing companies, technology companies, and healthcare companies, he has a wealth of abstract experience. Impressively, the results are double-digit risk reductions, corrected strategic decisions, vetted process improvements, improvement security, executive accolades, and $25+ million average savings per project. His advice has been behind nearly a billion dollars of savings.

In 2016, while consulting at Optum, Mr. Swenson decided to go back to graduate school to pursue a second masters degree in Security Technologies at the University of MN's renowned Technological Leadership Institute. His capstone was on "pre-cursor detection of data exfiltration" and included input from many of the regions CIOs, CISOs, CEOs, and state government leaders. His capstone advisor was technology and security pioneer Brian Isle of Adventium Labs. This degree was completed in 2017 and when combined with his experience, it positions Swenson as a creative and security savvy Sr. consultant to CIOs, CTOs, CEOs, and other business line leaders. He also has a FEMA (Federal Emergency Management Agency) certification in emergency readiness.
Connect with Jeremy at: @jer.Swenson or on LinkedIn.
All content on this website is copyrighted © and owned by Abstract Forward Consulting, LLC. All rights reserved 2013 to 2018.